The Creuse Oyster
The special creuse oyster from Isigny is a unique and extremely delicious oyster that the majority of gourmets will find tantalising.
Spat and oyster farming
The young oysters called spat are reared inside rigid mesh cages on our oyster farms. After about 18 months, the cages are placed upright on oyster tables so as to ensure optimal growth.


Fed on plankton from the bay of Isigny, they continue to grow and are therefore regularly transferred to different cages. They are checked, sorted and graded beforehand.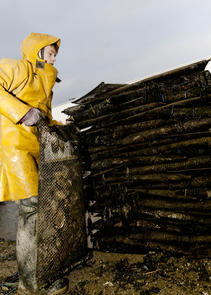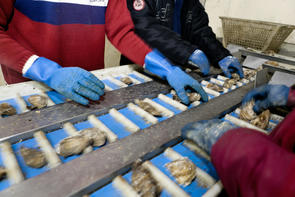 Grading oysters
Upon reaching maturity, the oysters we sell are graded according to the following criteria: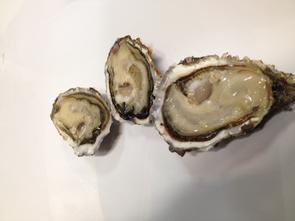 No. 1: 111 g to 150 g
N° 2: 86g to 110g
N° 3: 66g to 85g
N° 4: 46g to 65g
Packing and shipping oysters
The oysters are then placed in baskets to be purified for at least 24 hours in water.
After that, some of the oysters are packed in baskets and some are packed for wholesale shipping.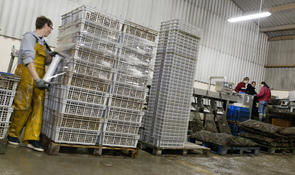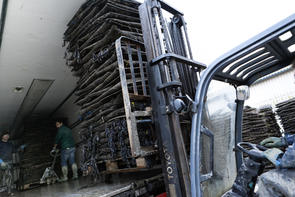 Our trademark special oysters from Isigny
Our product has become famous beyond the shores of France and we market our special oysters from Isigny abroad under our trademark: LA PRECIEUSE [THE PRECIOUS], guaranteeing an exceptional product.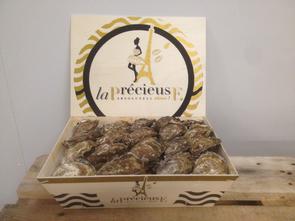 Our oyster farms in Ireland
We own several acres of oyster farms in the north and south of Ireland in order to offer you a wide variety of taste.
The Irish oyster, small, fleshy, crisp and especially delicious is recognised around the world as an oyster with an exceptional flavour.

Commentaires
Aucun commentaire