An efficient production line
Our company houses each type of production in a different building, with our covered operating spaces having an area of 1875 m2:
a facility with a workshop of 900 m2 for the sale of mussels and cockles.
After receiving our regional products or imports, we store them in our 15 tanks. These purification tanks are equipped with oxygenators filled with sea water as well as ultraviolet filters.

For oyster cultivation we have two buildings covering 700 m2 in total for sorting spat, housing them in cages and then transporting them to the natural pools of the bay of Isigny.
Our operational facilities are complemented by cold storage rooms and a workshop for mechanical and maintenance work.
Supply and Reception
Every season we are rigorous when it comes to selecting suppliers for the import of mussels from Ireland, Great Britain, Denmark ... Logistics is an important element in ensuring the freshness of our products. From July to December, our boats located at Grandcamps Maisy ensure the supply of mussels from Barfleur.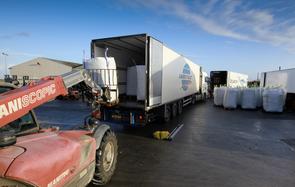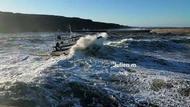 Purification of mussels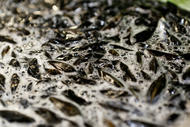 Once received, the mussels are placed in purification tanks equipped with ultraviolet filters. We have 15 purification tanks as well as a shower system for purifying up to 15 tons of additional mussels.

Sorting and production of mussels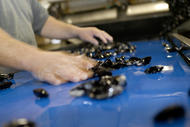 The mussels are checked and sorted rigorously throughout production to guarantee a finished product of high quality.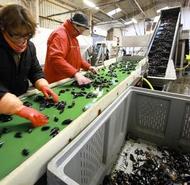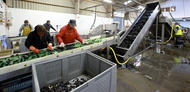 Packing of mussels
Once all the sorting and checks have been carried out, the mussels are packed:
in punnets of 1.4 kg and 2.0 kg under a protective atmosphere in order to ensure freshness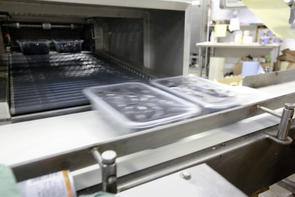 in bags of 5 kg, 10 kg or 15 kg with or without byssus.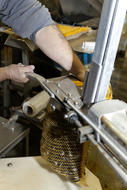 The cockles are packed in bags of 3 kg, 5 kg or 10 kg.
Storage of products
The palletised products are stored in cold storage rooms where the temperature is carefully controlled until product delivery.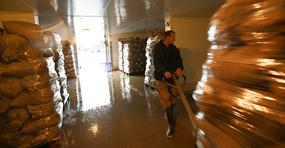 Product quality and traceability guarantees
Our entire quality management system is regularly monitored through both internal and external audits in order to ensure continuous improvement.
Similarly, our product traceability system ensures the origin and quality of our different products.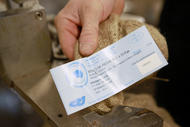 Commentaires
Aucun commentaire